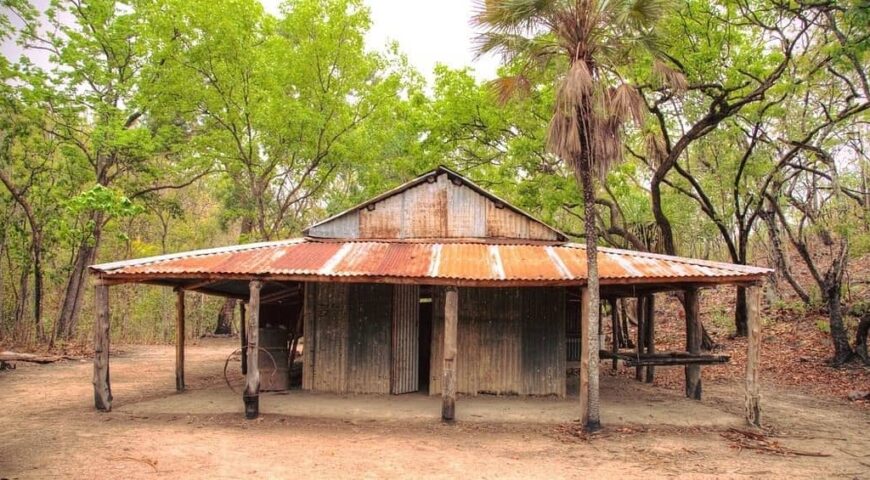 Blyth Homestead: Tracing the Footsteps of Pioneers in the Australian Outback
Located in Litchfield National Park, Blyth Homestead is a glimpse into the Northern Territory's rich pioneer history. Blyth Homestead is of historical significance thanks to its rich architectural and social importance. It is one of the scarce remaining examples of its architectural structures, formerly common in Northern Territory Pastoral leases.
Blyth Homestead Location
It is located about 141 kilometers south of the Northern Territory's capital, Darwin, and 303 kilometers northwest of Katherine. It is also 1,483 kilometers from Alice Springs. The most efficient way to get to Blyth Homestead is to fly into Darwin International Airport, and drive from there.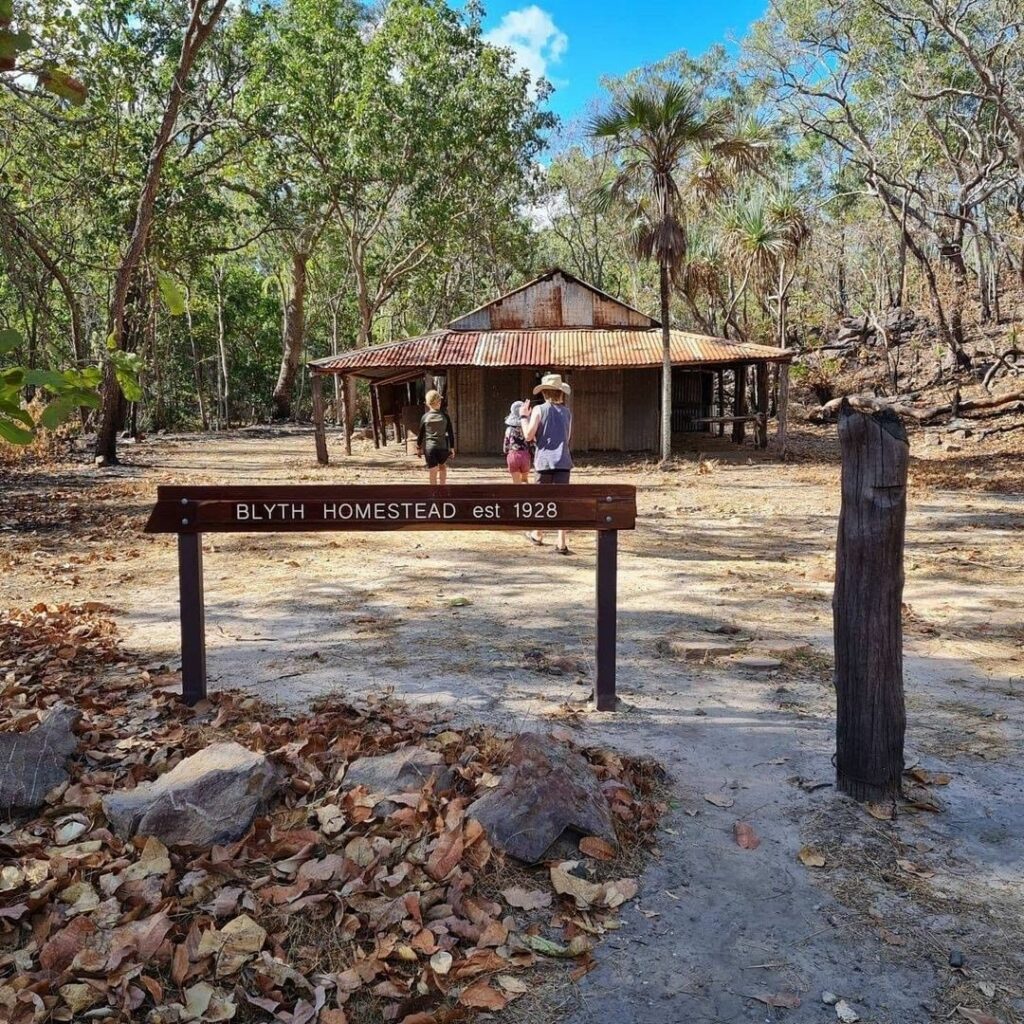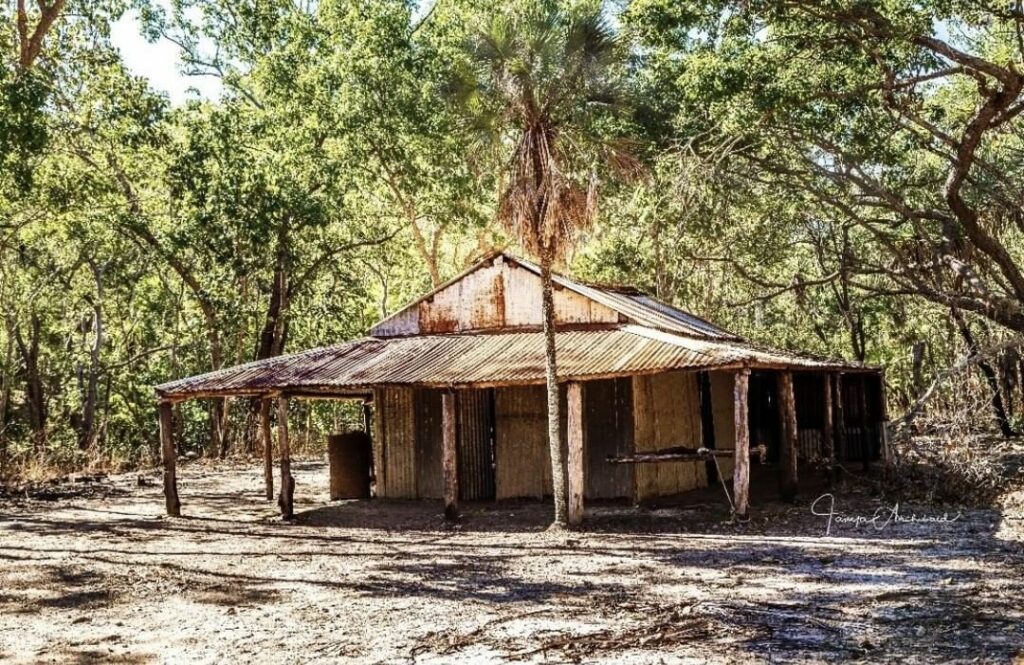 Blyth Homestead History
The landmark was built in 1929 by Harry and Alma Sargent, two tin mine operators. Blyth Homestead was their family's home until the building was abandoned in the early 1960s. Blyth Homestead was also built to serve as an outstation of the nearby Stapleton Station, a cattle station also located in Litchfield National Park. The site includes the house, made up of iron and cypress pine, as well as a set of stockyards. Blyth Homestead is considered one of the best remaining examples of Top End bushcraft architecture. Because it is now restored, you can see the conditions pioneer Northern Territory families endured through the Great Depression and World War II. 
Get your daily fix of Litchfield National Park by following us
Be the first to get travel hints and local recommendations.
Blyth Homestead Significance
Blyth Homestead is a reminder of the pioneers and their struggles. Between 1914 and 1918, around 2,331,000 Australians were wounded or killed as a result of the war. An additional 15,000 died from the flu. The 1920s represented a promising future, however Northern Territory pioneers were still recovering from the suffering from the previous decade. In 1939,  Australia declared war on Nazi Germany, joining World War ll. Japan entered the war shortly after, in 1941, making the Northern Territory a prime target. Australia suffered around 100 air attacks, most of them in the Northern Territory.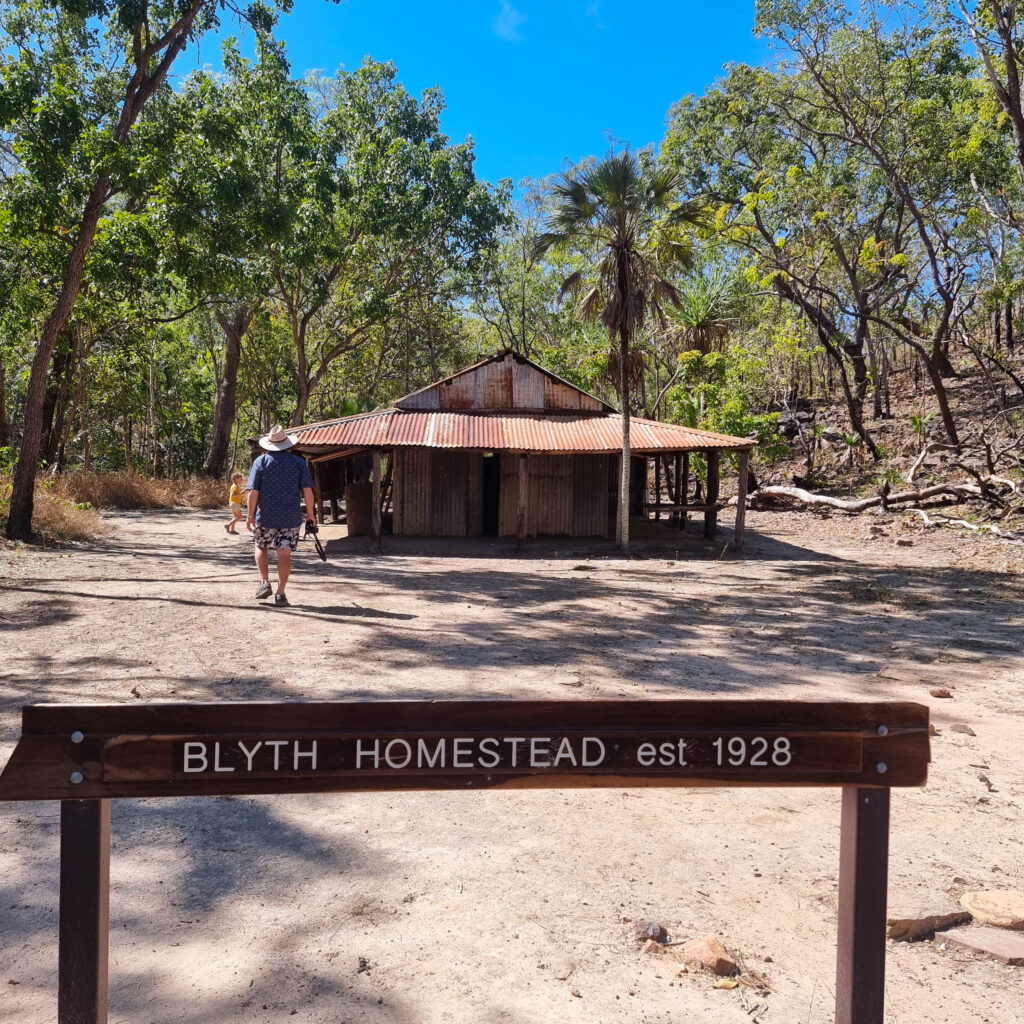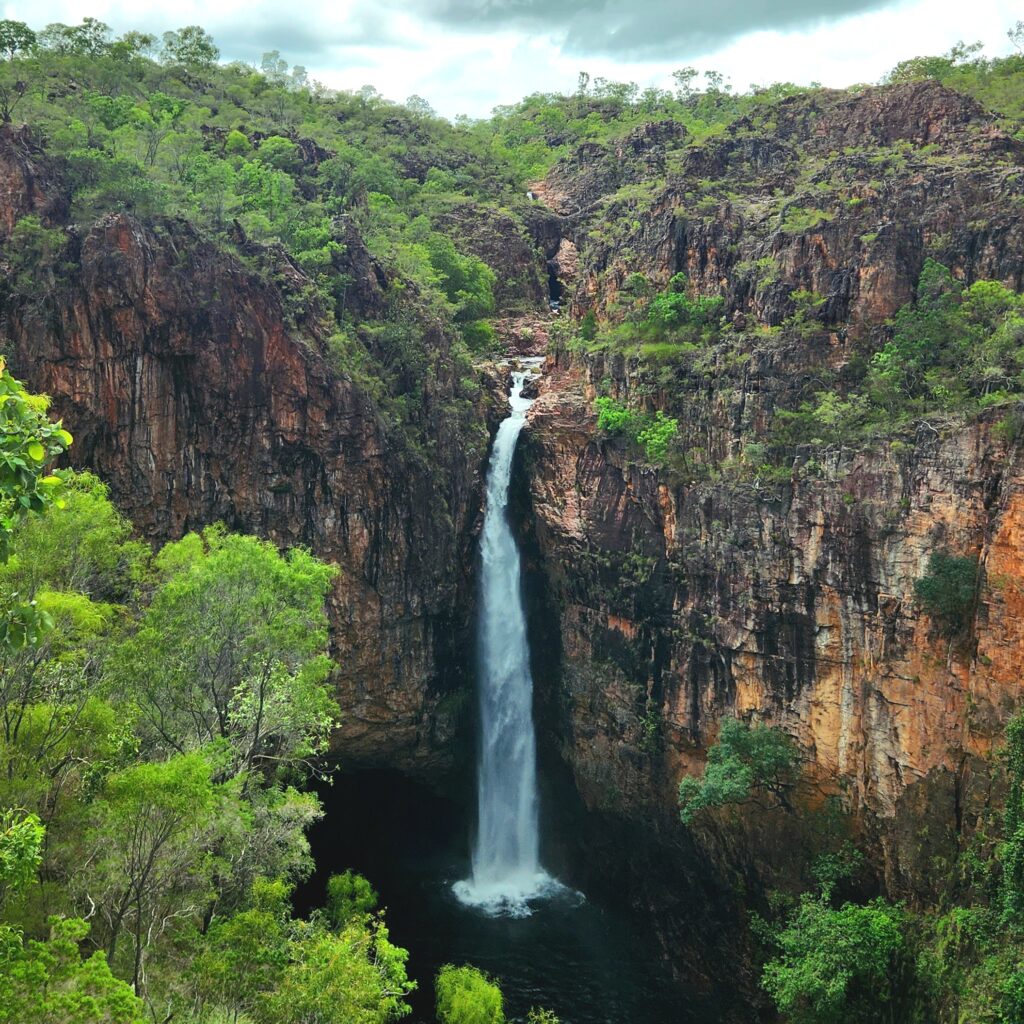 Blyth Homestead Tours + Experience
To visit Blyth Homestead, you will need to self-guide unless you're interested in booking a personal charter. For a personal charter, fill in this form, and we will connect with a provider to suit your needs! After your self-guided visit to Blyth Homestead, take a dip in Tjaetaba Waterfall. It is a ten-minute drive from Blyth Homestead and then a 1.5 km walk (3 km round-trip). The water is a great way to cool down on a hot day. Tolmer Falls is another great option for a photo opportunity with a waterfall in the background, although there is no water access.
Tolmer Falls
 does provide wheelchair-accessible lookouts. For the hikers, there are hiking trails available too.
Blyth Homestead Accommodation & Camping 
Camping
is available all throughout Litchfield National Park. The closest campsite to Blyth Homestead is a 7-minute drive away (Sandy Creek Campsite), which is only accessible through 4WD. For a robust list of accommodation options around Blyth Homestead and Litchfield National Park, see this
curated list of accommodation options
. Alternatively, there are Airbnb options in the
Darwin area
, or you can click the map below to view accommodations based on location. Visiting Blyth Homestead requires a 4WD, so be sure to have a sturdy vehicle for the journey. Lastly, do not forget to pack sunscreen!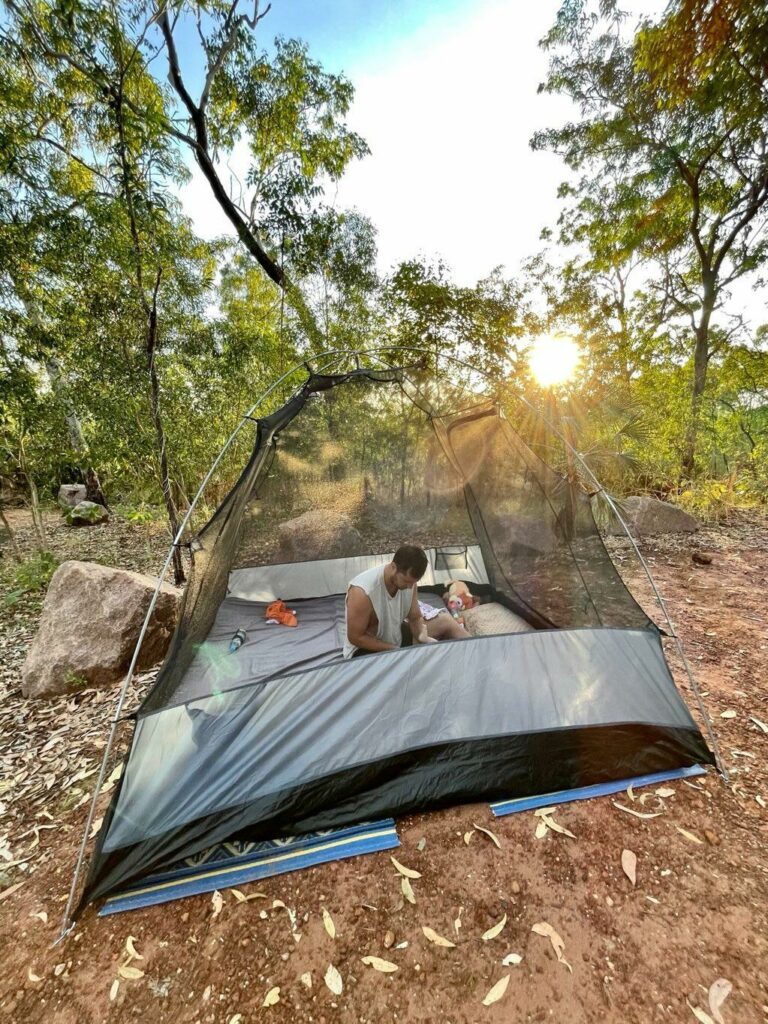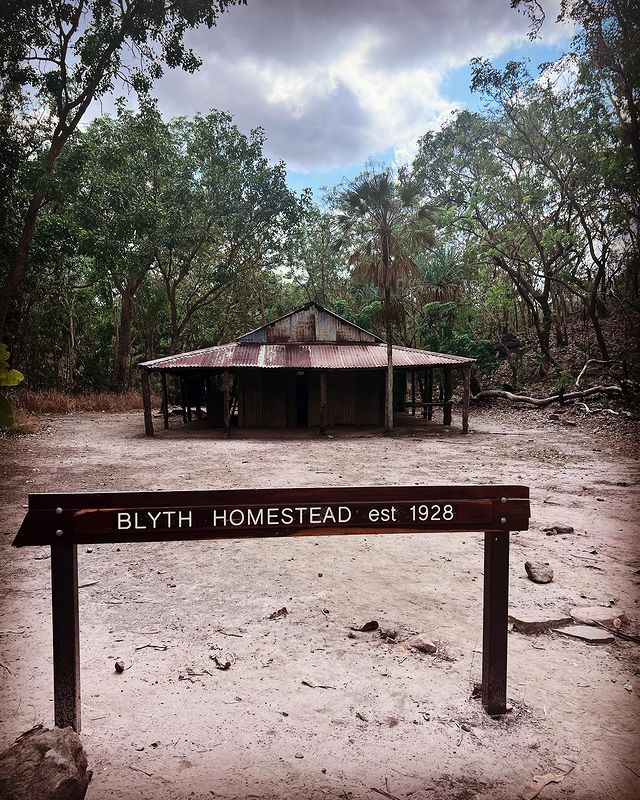 Blyth Homestead Accessibility 
Blyth Homestead is open to the public and is around a fifteen minute 4WD off Litchfield Park Road to get to Blyth Homestead. It is relatively accessible as it has free entry and disabled access available; however, it is regularly inaccessible during the wet season (November through April).
Litchy is more than waterfalls, and Blyth Homestead is just one of the historic places in this vast National Park. We'd love your feedback on this page – please comment below if you've been to Litchfield National Park or visited one of these top Instagram-mable locations! Get your daily fix of Northern Territory beauty by following @litchfieldnationalpark on IG or on FB here.
For even more Territory content (we can't get enough) check out @northerhq on IG. Please sign up here to join our newsletter list to be the first to get travel hints and local recommendations.
Cover photo by @marigold.media.