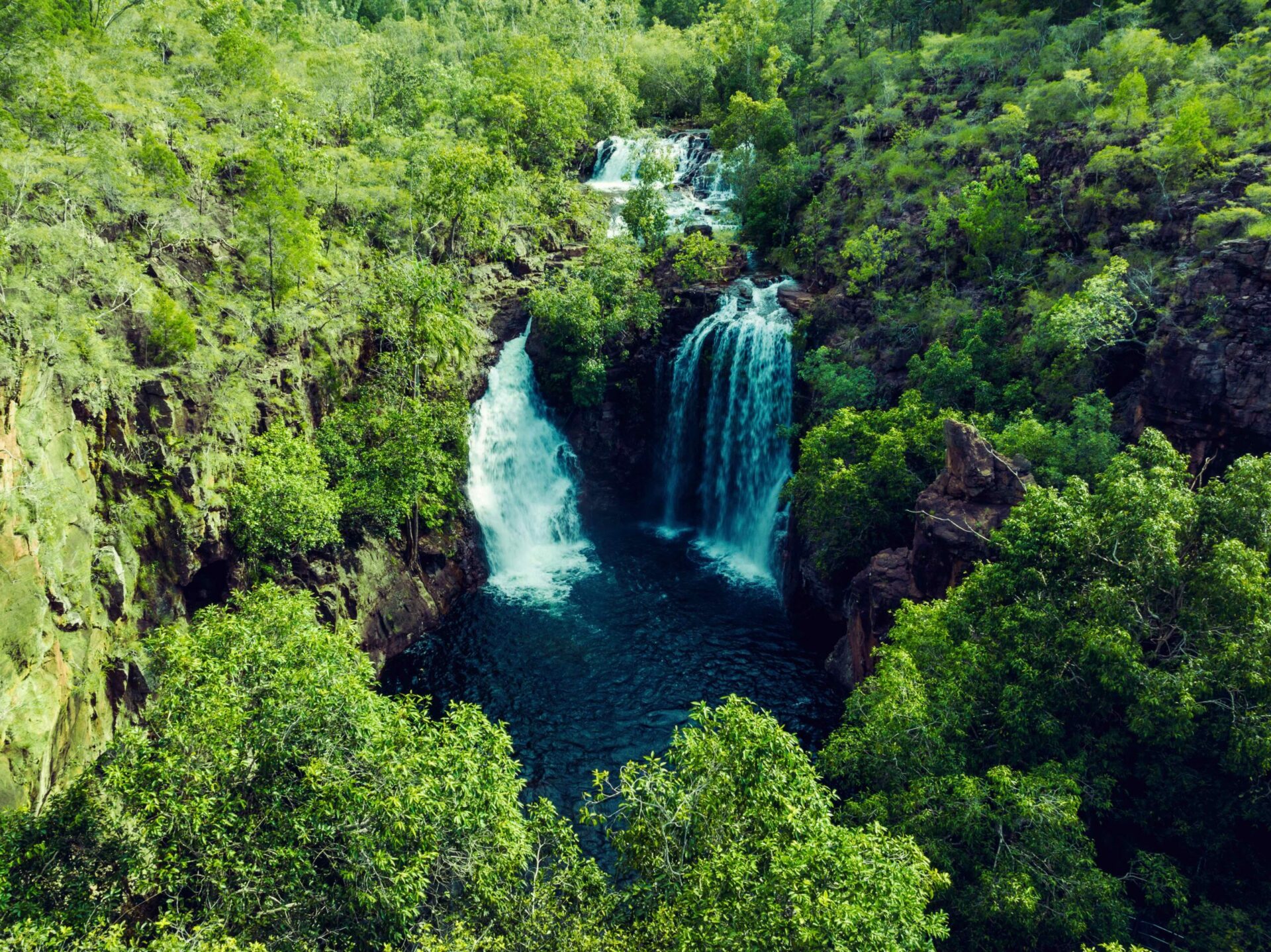 Immerse Yourself in the Breathtaking Beauty of Florence Falls: Litchy's Hidden Oasis of Tranquility
Located in Litchfield National Park, Florence Falls is a beautiful twin waterfall that cascades into a magnificent plunge pool. Florence Falls provides visitors with passive and active recreational opportunities, and visitors can also swim in a natural bush setting. The site is one of Litchfield National Park's most popular tourist attractions. 
What is Florence Falls? What are some activities I can do here?
Florence Falls is a spectacular waterfall that plunges into a relaxing and crocodile-free swimming hole. The site's relaxing features make it the perfect stop on an ideal weekend getaway. However, the average visitor does not spend more than two hours in the main visitor area. Instead, take your time exploring the surrounding area of
Florence Falls
. A viewing platform at the top of the falls has beautiful scenic and panoramic views of the gorgeous open valley. Some activities you can do here are swimming, sightseeing, picnicking, going on short walks, taking photographs, camping, appreciating nature, and relaxing. Florence Falls is the perfect location for swimmers to relax in the plunge pool for a refreshing dip and for others to quickly stretch their legs on a walk to the valley floor. A popular spot with over 244,000 visitors to Florence Falls in 2015. Florence Falls also provides visitors with a high standard of access and modern facilities.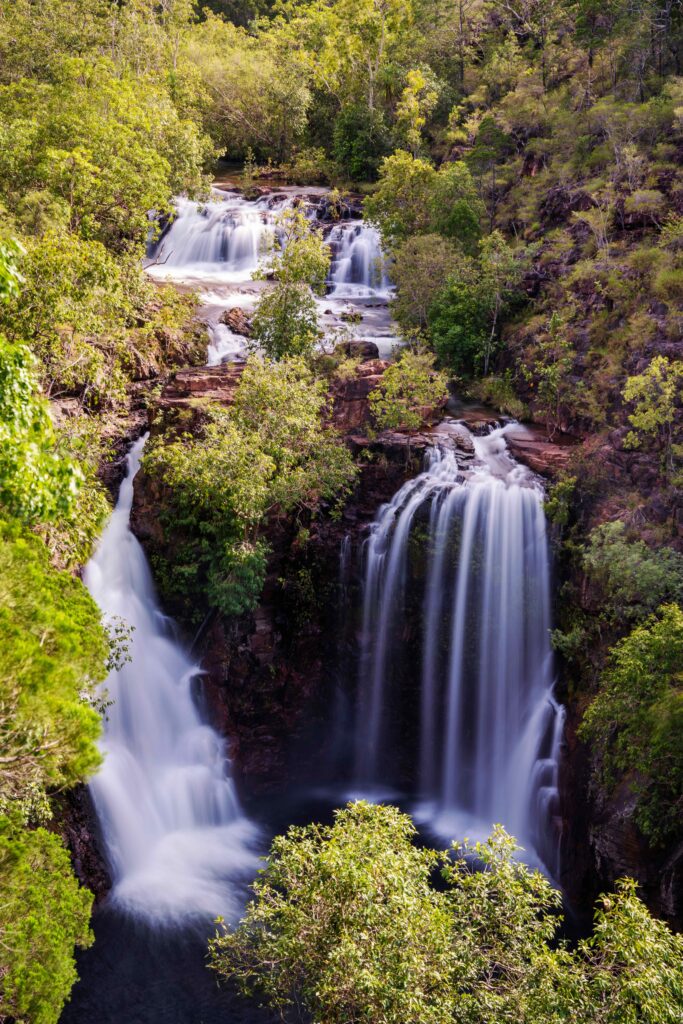 Location + Directions to Florence Falls
Florence Falls is located in the northeast of the park, close to the northeast entrance. It is relatively close to
Buley Rockhole
and the
Magnetic Termite Mounds
, so make sure to stop at those two sites before ending your trip to Litchfield National Park. Florence Falls is situated 144km away from
Darwin
, and the trip takes about 2 hours to complete. To drive from Darwin, follow National Stuart Highway and take a right off the highway to Batchelor Rd. At the roundabout, take the 2nd exit to Rum Jungle Rd, turn left onto Litchfield National Park Rd, and finally, follow the signs to Florence Falls to reach your destination.
Florence Falls Accommodation + Camping
Camping is available all throughout Litchfield National Park. Florence Falls has two campgrounds, one dedicated to 2WD and another for 4WD. At the Florence Falls 2WD Campground, you can find toilets, showers, BBQ places, picnic tables, and fire pits. Some facilities at the Florence Falls 4WD Campground are toilets and non-drinking water. Make sure to book the campground in advance at the Northern Territory's website. Some other campsites in Litchfield National Park are Wangi Falls Campground, Walker Creek Campground, Surprise Creek Campground, and Tjaynera Falls/Sandy Creek Campground. Some campsites near Litchfield National Park are Pandanus on Litchfield, Litchfield Safari Camp, Batchelor Holiday Park, and Banyan Tree.
Darwin is 144km away from Florence Falls, which is about a 2-hour drive. If you're interested in staying in the Darwin area, we highly recommend these options for accommodation. If you opt to stay in the Litchfield National Park area we recommend these different options. You can choose from  Homestays and Airbnb, Caravan Parks, or Cabins and Bungalows.
Either way, we know you're Florence Falls experience will be so enthralling you'll be exhausted and likely dream of your amazing day at the Park.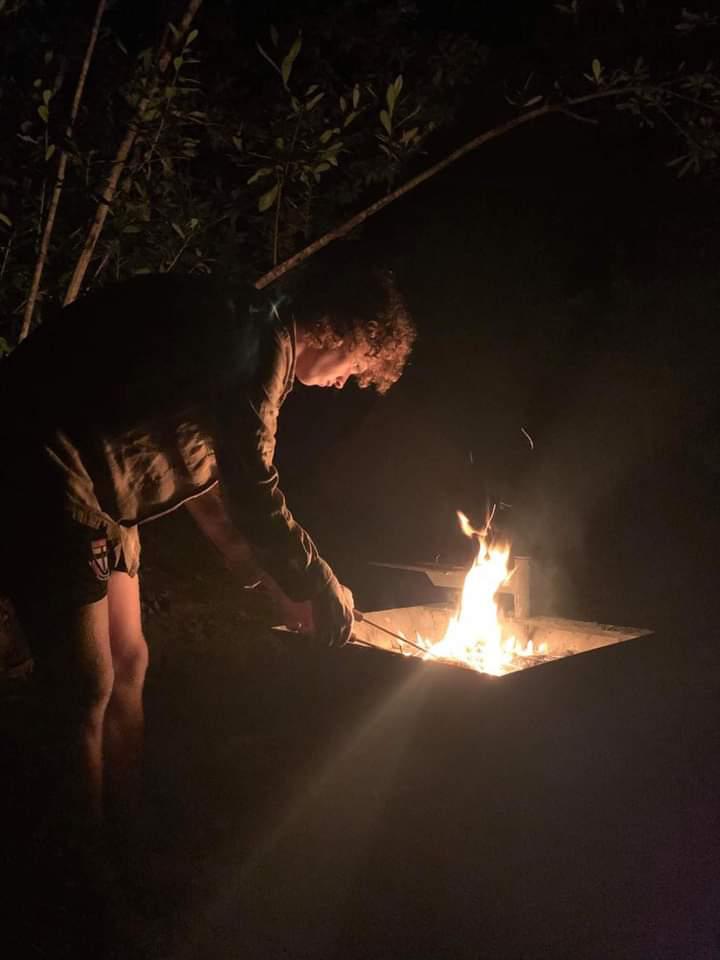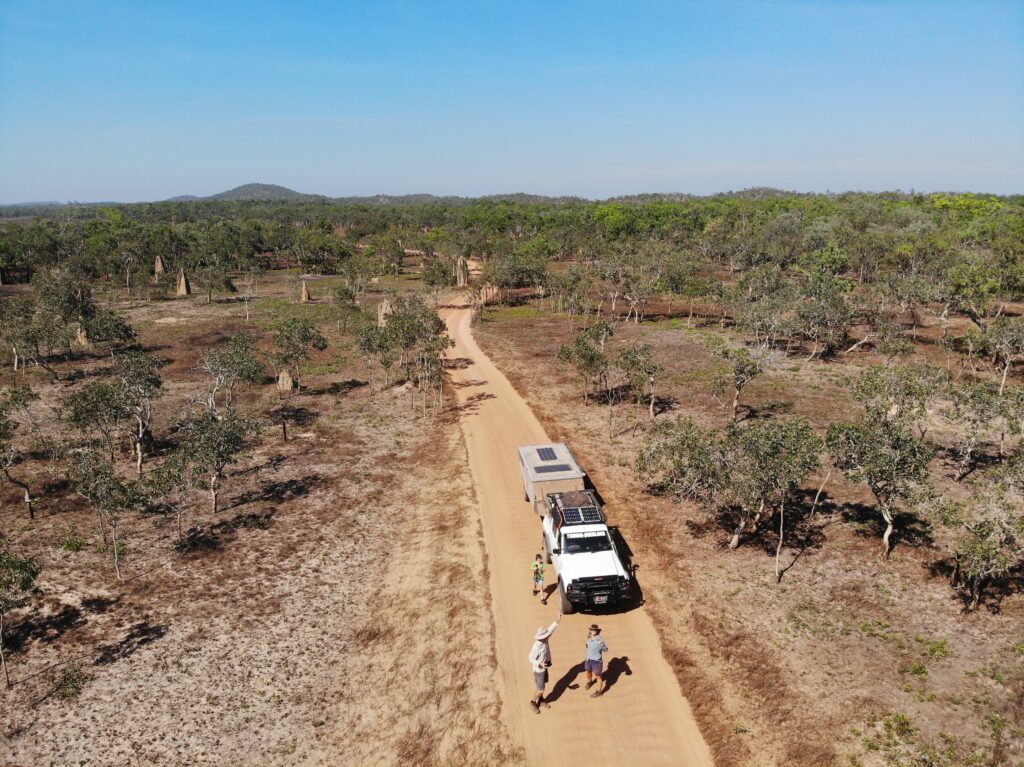 Florence Falls Experience
Want to experience Florence Falls as a part of a guided tour? We highly recommend the Litchfield Wanderer that Ethical Adventures provide.  The team pick you up from Darwin and guides you to Florence Falls as well as other fantastic Litchy sports such as Wangi Falls, the Magnetic Termite Mounds and the serene Tabletop Swamp. 
For a thrilling helicopter tour to see the famous Florence Falls, you can't go past the Litchfield Fly & Swim. You will get the opportunity to swim in a remote spot in Litchfield National Park as well as view the magnificent Florence Falls from above. This is a once-in-a-lifetime experience you won't want to miss! 
If you want to visit Florence Falls as a part of a one-day self-guided trip to Litchfield National Park, stop by the Magnetic Termite Mounds and Buley Rockhole. Florence Falls is only a 5-minute drive from Buley Rockhole (3.4km). After visiting Buley Rockhole, check out the Magnetic Termite Mounds, which are only 11 minutes away from Florence Falls (10.7km). 
Florence Falls Accessibility
Florence Falls is accessible by 2WD. The waterfall is open all year round, as well as the Florence Falls campgrounds. Vehicles can access Florence Falls by using a high-standard sealed road. Your visit to Florence Falls begins with a short walk to the viewing platform and then a quick trip down a 160-step staircase to the actual swimming area. There is disabled access to the viewing platform; however, there is no disabled access to the plunge pool. To access Florence Falls and Litchfield National Park (if you're not from the NT) you will need to purchase a parks pass. For locals from the Northern Territory access is free. Camping fees do apply to the Florence Falls campground whether you're a local or a visitor.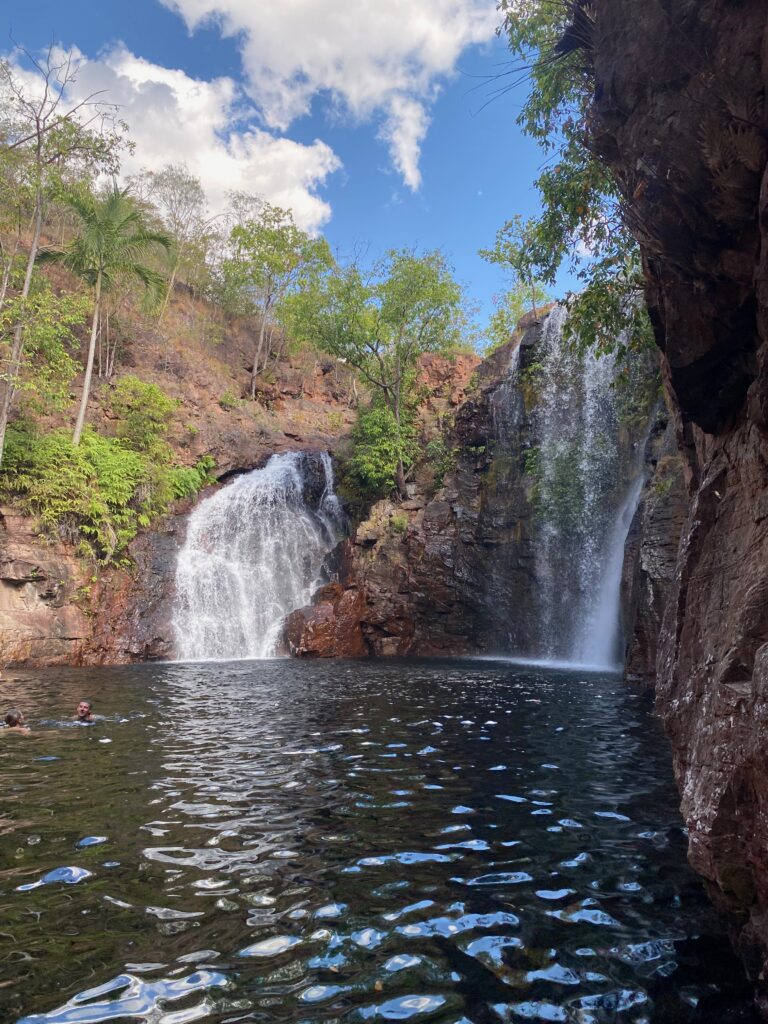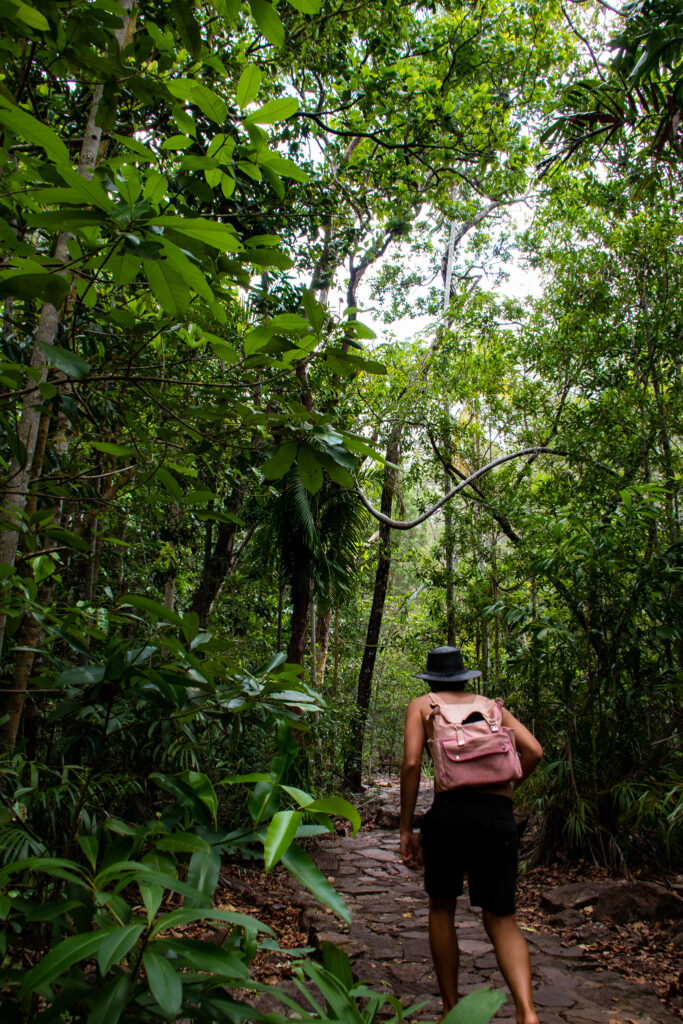 Florence Falls Walks
There is a shady, creekside walk from the Florence Falls car park that is relatively easy but is 1.1km long. A short walk from the viewing platform, a steep staircase leads to a plunge pool at the base of the waterfall. A 1km grade 3 (moderate) walk loops you through a rainforest-surrounded gorge, through the woodlands, and then back to Florence Creek. Stop at Florence Creek for a quick picnic and an aesthetic photo opportunity for your travel Instagram/blog!
Safety Warning
Swim only in designated areas. Observe all posted safety signs. Wear suitable clothing and footwear. Carry a first aid kit. Note locations of Emergency Call devices. Make sure to check Litchfield's website for pre-visit information because hazards are communicated both on-site and in the pre-visit information. Glass containers are also not allowed within 10 meters of designated swimming areas, so please leave the glass containers in your car!