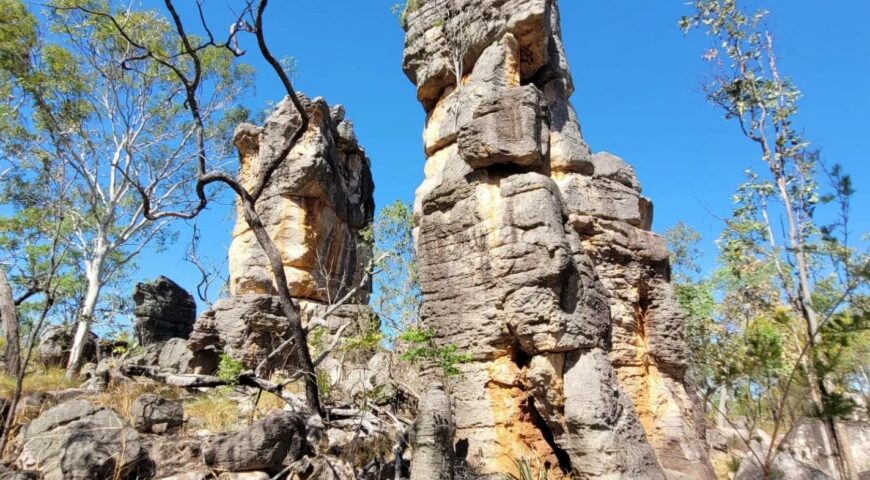 Journey to The Lost City: Embracing the Magic of Litchfield National Park
The Lost City is a collection of sandstone structures located in Litchfield National Park, in the Northern Territory of Australia. Although the rock formations appear to be man made structures, they were created through years and years of erosion.
The Lost City Location
Situated within the breathtaking Litchfield National Park in Australia's Northern Territory, the Lost City stands as a hidden marvel awaiting exploration. To reach this captivating destination, adventurers must venture approximately 150 kilometres southwest of Darwin, the nearest major city. This captivating location's proximity to Darwin makes it an alluring day trip or an essential stop for any adventurous traveller exploring the wonders of Litchfield National Park.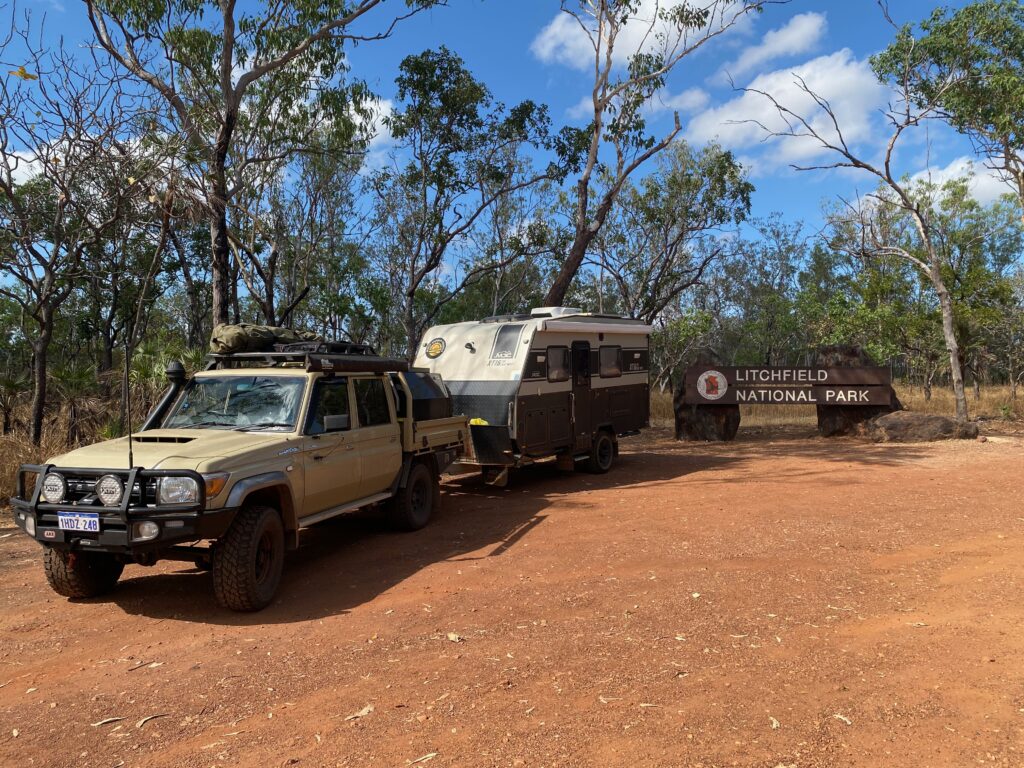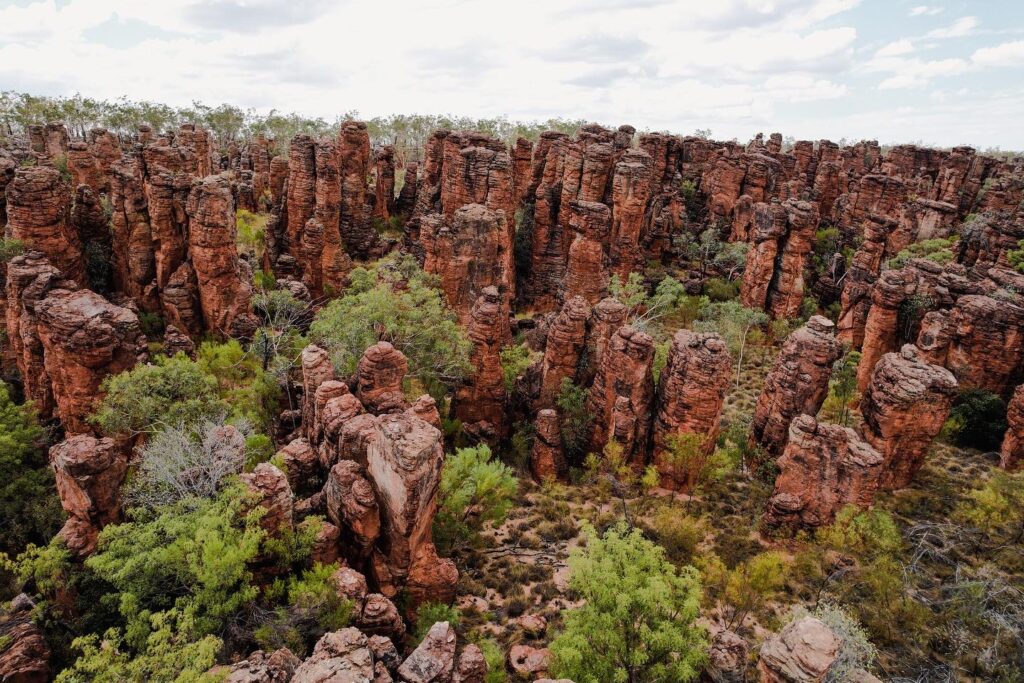 Similar Locations to the Lost City
A more well known lost city, is the city of Atlantis. Atlantis is believed to be a city that sank to somewhere at the bottom of the Atlantic Ocean.
But on a more serious note, the Northern Territory has another "Lost City" in Limmen National Park. Called the Western Lost City, it sits 769 km west of Litchfield's Lost City, and is similarly made out of sandstone.
The Lost City Tours
Gaining access to this archaeological marvel requires more than just a standard vehicle; the Lost City beckons the intrepid with its rugged terrain, necessitating a sturdy 4WD.
Fear not, for there are a select few personalised tours that cater to the curious souls yearning to uncover the secrets of the Lost City. Among the handful of providers, Litchy 4×4 Adventures Tour stands out with their expert guides and well-equipped 4WD vehicles; they offer an unparalleled opportunity to delve deep into the heart of Litchfield National Park, where ordinary tours simply cannot tread.
The 4×4 Litchfield Park Adventures Tour takes you on an exhilarating escapade through untamed landscapes, traversing lush woodlands, pristine waterways, and ancient rock formations. The journey to the Lost City is an experience in itself, as you pass by breathtaking waterfalls and intriguing natural wonders, each adding to the allure of this unique expedition.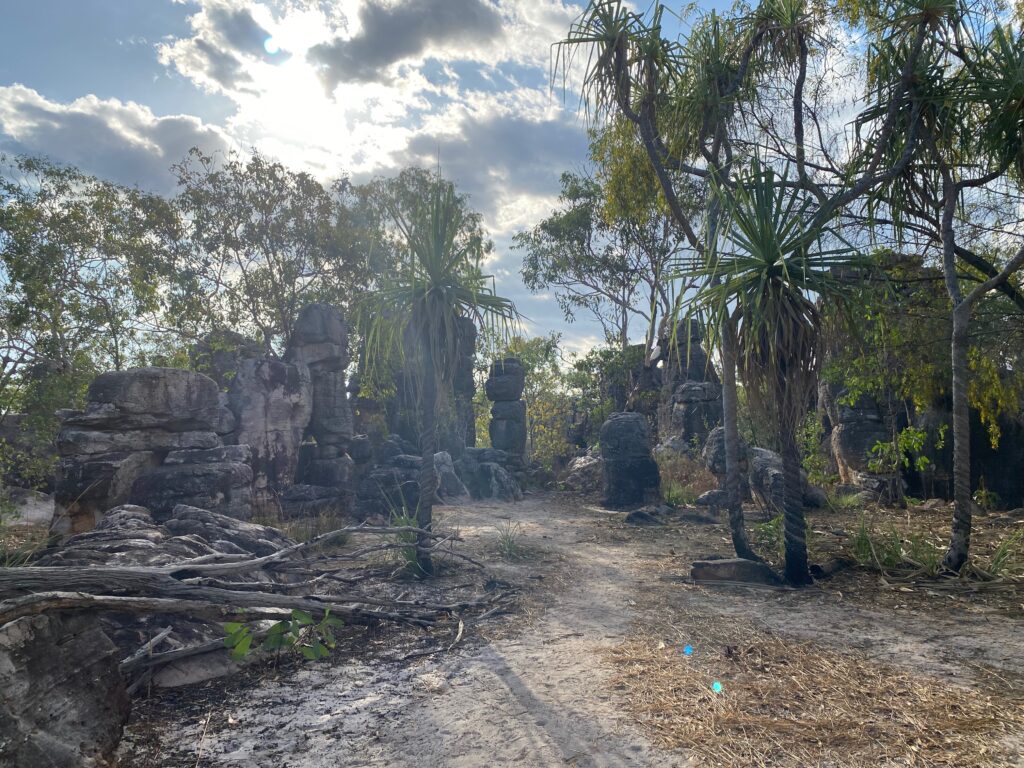 Get your daily fix of Litchfield National Park by following us
Be the first to get travel hints and local recommendations.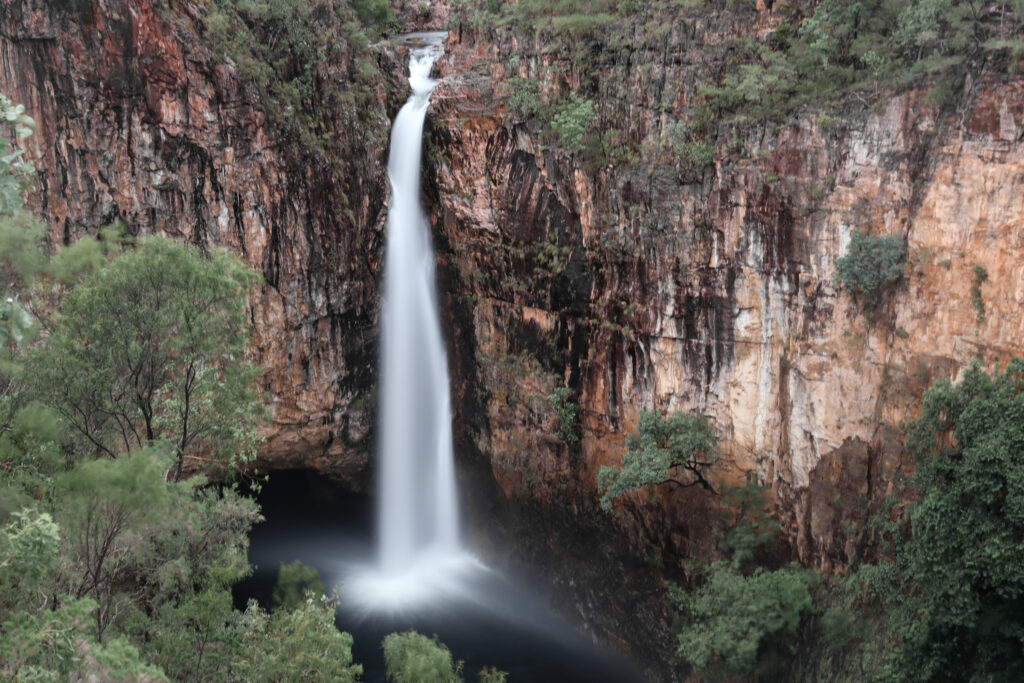 Nearby Sites to The Lost City
The Lost City is a 31 minute drive, and 30.6 km away from Blyth Homestead, a historical dwelling. Tjaetaba Waterfall is a beautiful location to swim and spend time in the water, and a 22.3 km drive from The Lost City,  accompanied by a 1.5 km walk (3 km round-trip). Tolmer Falls is another nearby location and is perfect for taking a picture with a waterfall in the background. Tolmer Falls has wheelchair-accessible lookouts as well as hiking trails for those who want to walk around. Lastly, drive 21 km northeast to the Magnetic Termite Mounds to experience a magnetic mystery. 
The Lost City Accessibility
The Lost City is not as accessible as other landmarks in Litchfield National Park, however it is possible. The 10 km track off Litchfield Park Road is rough and can only be made with a 4WD. This track is also mostly inaccessible during the wet season. Once you reach The Lost City, there is a 0.4 km loop that takes you around the rock formations. This part of the national park does not allow pets.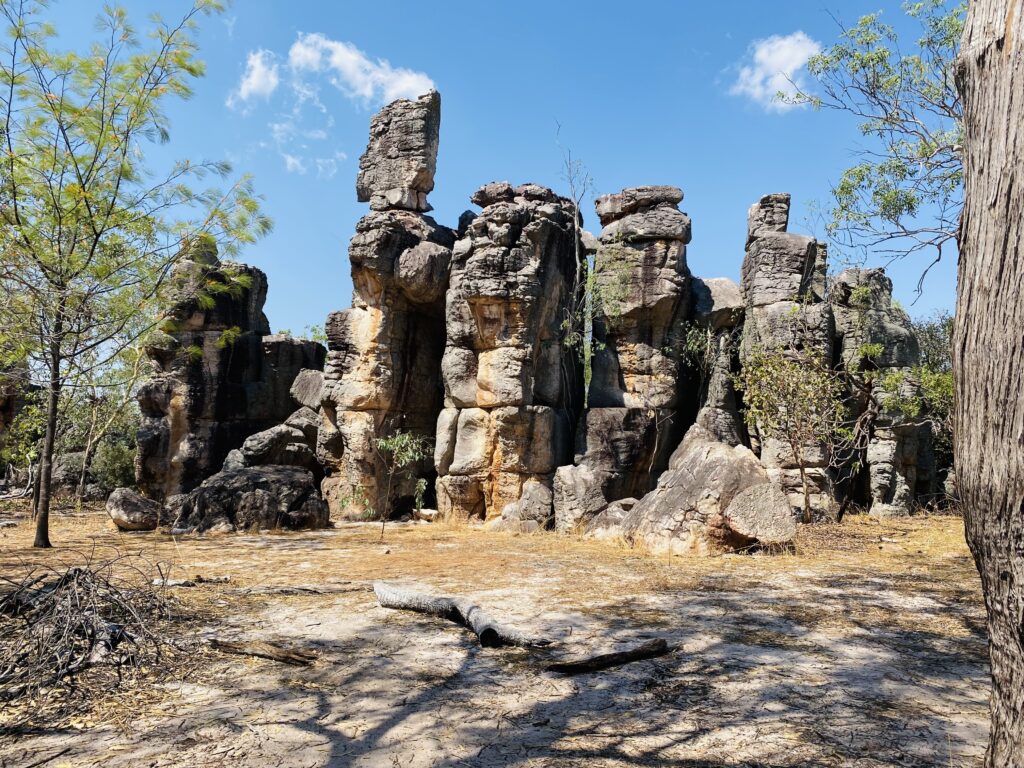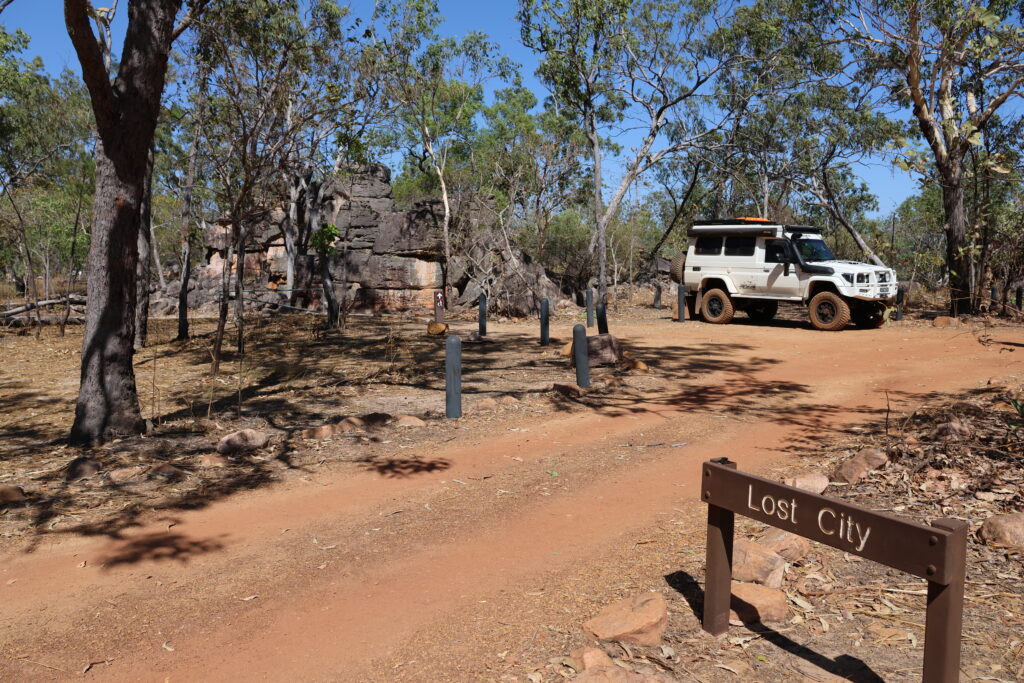 The Lost City Accommodation
For accommodation, you are spoilt for choice with either camping or lodging available in Litchfield National Park.  Sandy Creek Campsite is 33.2 km away, and only accessible through a 4WD. For lodging, we have a curated list available in Litchfield National Park that you can find here. Additionally, the map below will help source accommodation in the region you're travelling through. 
Ready to go 4WD – hopefully the above has got your exploring juices flowing. For any more information or other hints and tips we invite you to connect with us directly or join our FB Group here.